UK architects are recognised as being the best in the world – fact. The education of these talented individuals focuses on learning design and generally, from an early age, individuals attracted to architecture are those with a desire to be creative.
However, being creative can also present its own problems, as having an eye for aesthetics can sometimes mean the practical side of a project is forgotten somewhat. And, when it comes to conference spaces and having the right audio visual (AV) technology, this is often an issue.
New research by global audio technology specialist Shure has revealed that efficient AV within a conference space needs to be considered much sooner in the project timeline; in an ideal world, at the conceptual design and planning stages of the office itself.
A common trend over the past five years has been to create office design around natural lighting, maximising the amount of sunlight that enters the room through the use of glass and other reflective products. At the same time, natural materials are used to enhance the feeling of 'bringing the outdoors inside'.
While this certainly adds a sense of well-being to an office space, when it comes to the business side of communicating with other offices around the world, it's by no means the best solution for AV conferencing.
Shure polled a selection of leading specialist integrators about AV and networked audio challenges – and top of the agenda for creating strong AV was the actual space itself.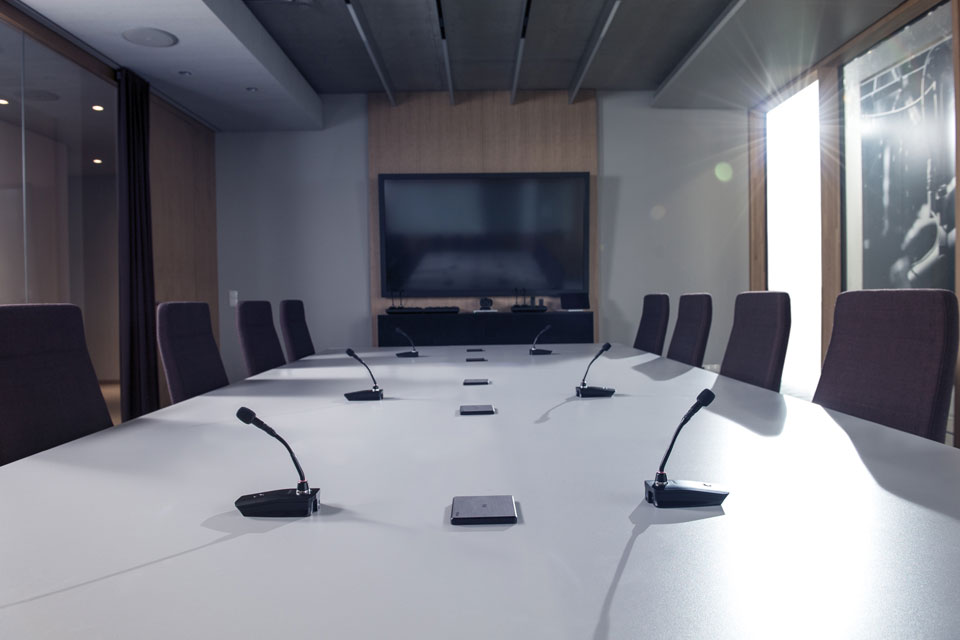 "The acoustic environment on some projects has been challenging," agrees Paul Louden, Sales director at international audio-visual company Electrosonic. "We see it a lot with new builds – they consist of a lot of glass, and a lot of open plan spaces, which look great but have implications on achieving first class audio. Businesses invest a lot of money in video conferencing and the need to get it right is crucial for successful meetings to take place. AV technology can help to improve acoustics, but technology alone won't solve the whole problem, all factors of the environment need to be considered."
"Poor sound is a major concern in boardrooms and meeting spaces; the main culprit is usually bad room acoustics," explains Nevil Bounds, Key Account Director at audio-visual integrators Feltech.  "Often an AV conferencing room is a lovely square room, usually glazed with lots of hard surfaces and has horrible reverberation times. The picture on the screen looks absolutely stunning, but the sound can be very poor. It almost doesn't matter what audio digital signal processor (DSP) you have or the mics you are using – if your room has high reverb times or heating, ventilation and air conditioning (HVAC) noises, the sound will not be satisfactory."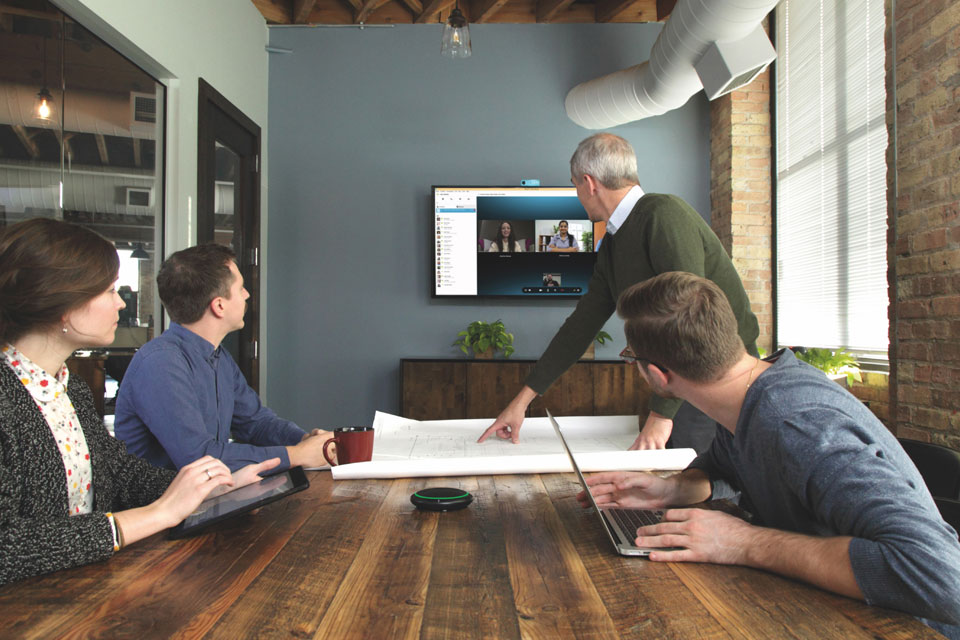 Stuart Davidson, Technical Director at global audio-visual integration company AVMI agrees. "It's a fundamental architectural mistake. Current trends are towards glass buildings and reflective office furniture – none of which are good for audio.
"Usually, AVMI are involved towards the end of a project, once the building has been designed, and our challenge is having to deal with those issues, which can be really difficult sometimes.
"It would be beneficial to accept AV as an integral part of an office build and to have us in at an earlier stage to help guide and consult."
Discussing the research, Shure UK Regional Sales Manager John Ellis offers: "Great audio for conferencing starts right back at the architectural stage of any office development.
"There are a lot of companies who are taking it seriously and employ proper acousticians, as well as architects, who work harmoniously together. However, there are still many companies that are interested in the style and the appearance of a conference space, rather than the actual function of the room.
"Under the Disability Discrimination Act (DDA), legality requires a building used by the public/employees* for an audio purpose to have an induction loop fitted, although there is nothing legal that states that the acoustics of a room must be to certain parameters. Having said that, when an architect is designing a school, parameters on new classrooms do include acoustic design as a legal requirement and are created as comfortable listening environments for the pupils.
"Education is key to the ongoing development of AV within the office space. We have a good relationship with the AV team at the Royal Institute of British Architects (RIBA) who are trying to influence architects and there are other initiatives developing which seek to assist architects to understand AV room acoustics within their ongoing professional development.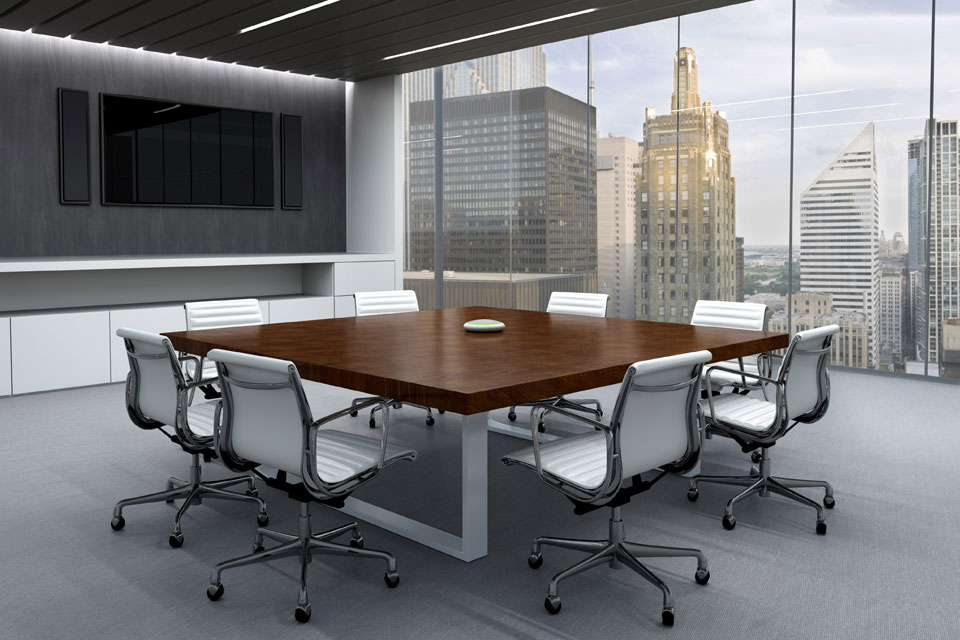 "Architects designing conference spaces within offices should consider non-parallel walls, carpeting and baffle any air conditioning in the ceiling to make it as quiet as possible, along with the minimum amount of hard reflective surfaces, including any furniture. Discreet baffles hanging from the ceiling and acoustic lanterns also help and can become an architectural feature in their own right, drapes and thick curtains help while acoustic treatments can be painted and brought into the design of a conference room.
"People sometimes assume directional microphones will solve all the problems. Whilst a good microphone with a fairly tight pickup pattern will help, it will still pick up room noise as well as the spoken word. So, Microphones and associated processing alone cannot solve bad acoustics.
"There's also specifications available from Shure that we supply to acousticians, architects and AV consultants that offer 'best practice' information on designing rooms for optimum audio performance."