Genetec is working with its customers in innovative and customisable ways to overcome issues created by COVID-19. Talk to us about how we could address critical requirements you now face in your every day.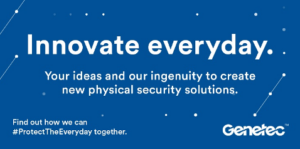 COVID-19 means a new way of working for all of us. The team at Genetec has been working tirelessly to help customise solutions and create new functionality to help reflect this change in operations. No matter what your sector, we can help you leverage Genetec solutions to enhance operations.
For more information, visit www.genetec.com.