Clarity, consistency, and confidence needed to deliver Net Zero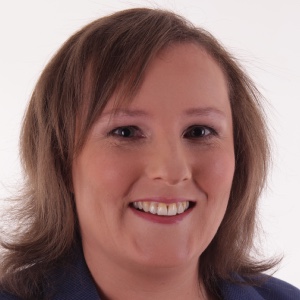 2021 was an eventful year for anyone working in the sustainable energy sector, with the Government publishing a whole host of policies and strategies, including the long-awaited Heat and Buildings Strategy. There is no question about how much the Strategy was needed; 17% of carbon emissions from heating buildings in 2019 came from homes. That's comparable to the total emissions from all petrol and diesel cars. Long-term vision is what we have all been waiting for in the hope that it will result in actions being taken to reverse the tide. But does the sector have what it needs to deliver net zero?
Now that we have had the strategy for some time, Jade Lewis (pictured, right), Chief Executive at the Sustainable Energy Association (SEA), has taken the chance to explore what questions and policy gaps remain for our industry, and here is what we found…
CLARITY
Clarity is important. We need roadmaps, dates, and certainty from government to provide a clear direction of travel, set out over the long term. That's how businesses justify investments, prioritise certain product lines and decommission others. To put this into perspective, the Heat and Building Strategy was originally due in August 2020, and yet the lack of clarity caused by its delay made it all too easy for our industry to lose focus and hold off on investing in much needed capacity building and innovation.
Due to lack of clarity, the questions around how we will engage the 'able-to-pay' sector, which makes up 60% of our consumer market, also remain unanswered. In essence, we need direction on how we can work together to transition those who are able-to-pay to willing-to-pay. But this is by no means a new question. It's one which has challenged the industry for years, and one the SEA tackled again in our 2020 report, 'Addressing the Able to Pay Sector'.  Yet, we are still waiting for intervention from the Government.
We have seen numerous policies published over the decade, some of which are now well established, like the Energy Company Obligation (ECO), whereas others have fallen prey to cutbacks. It's so crucial that we get timings right. Without clarity and stability, the industry can become entrenched with rumours about what policies could be 'cancelled' or what may or may not be 'delayed'. As an organisation, the SEA is in a good position to filter out rumours we know to be incorrect due to our policy insight. However, such uncertainty can stifle much-needed investments from more isolated organisations and SMEs.
CONSISTENCY 
Over past years we have seen many policies and schemes launched and then cut short before the industry has had an opportunity to mobilise to deliver. We have seen various funding schemes aimed at supporting different technologies such as PV, renewable heating, biomass, etc., and now heat pumps are very much on the Government agenda. Investigations, set out in our report 'Designing an Effective Home Upgrade Grant Scheme', found that short-term funding terminated at the last minute distorts the market, with 'stop-start' funding decimating the number of installers in the market. A long-term guarantee instead instils confidence in industry to enable upskilling, product development, service offering, and innovation in the market. To frame this in our current time, we can look at the Boiler Upgrade Scheme due to begin in April this year. But how do we move from 30,000 heat pump installations a year to 600,000 a year from 2028 when there is a general reluctance to fully commit? This hesitation is easy to understand. Previous policies such as the Green Deal, and more recently the Green Homes Grant, have been withdrawn after companies had spent valuable time and resources to prepare to play their part in the delivery.
CONFIDENCE
Finally, and most importantly, we need confidence. Because of the lack of clarity and consistency, the industry lacks the confidence it needs to justify investment in the necessary capacity, resources, and training. Research carried out by the University of Sussex into why heat pumps are so widely adopted in places like Finland found that it is the long-term policy environment that supports business investments and individuals to choose a career in the low carbon heating industry. We need existing installers to retrain and newcomers to commit to a path – this isn't just about business investment, but time and personal investment. A show of faith and steadfast direction will go a long way to reassure installers, who are the backbone of our industry, that they have made the right decision and have an important role to play in our transition to net zero. We know that many installers have informed local authorities that they have no appetite for future government schemes, so providing reassurance will be a challenge. It has also been suggested that the rollout of short-term policies into an immature market has increased installation costs for eligible measures.
CONCLUSION
Whilst we welcome the Heat and Buildings Strategy, we can appreciate the magnitude of the challenge before us. We are seeing the beginnings of a momentum that will change the way we do things in the energy and the construction sectors for decades to come. Provided we as an industry seek to work collaboratively with the Government to address the questions surrounding clarity, consistency, and confidence, we believe that we will be on the right path towards a just and efficient transition to Net-Zero.